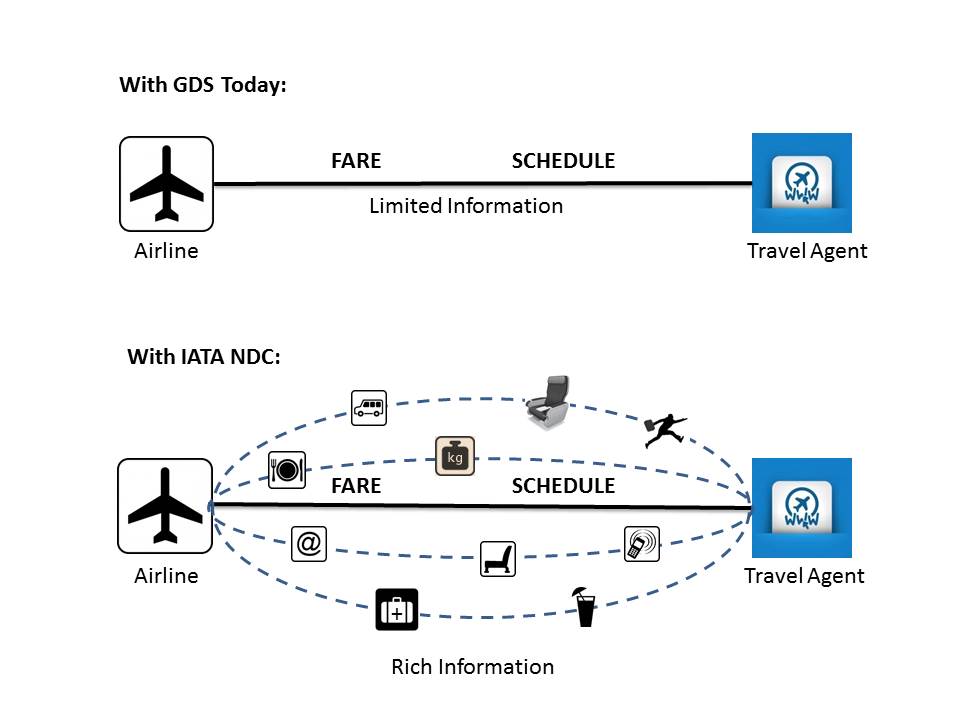 New technological solution will make the process of purchasing air tickets through online agents more convenient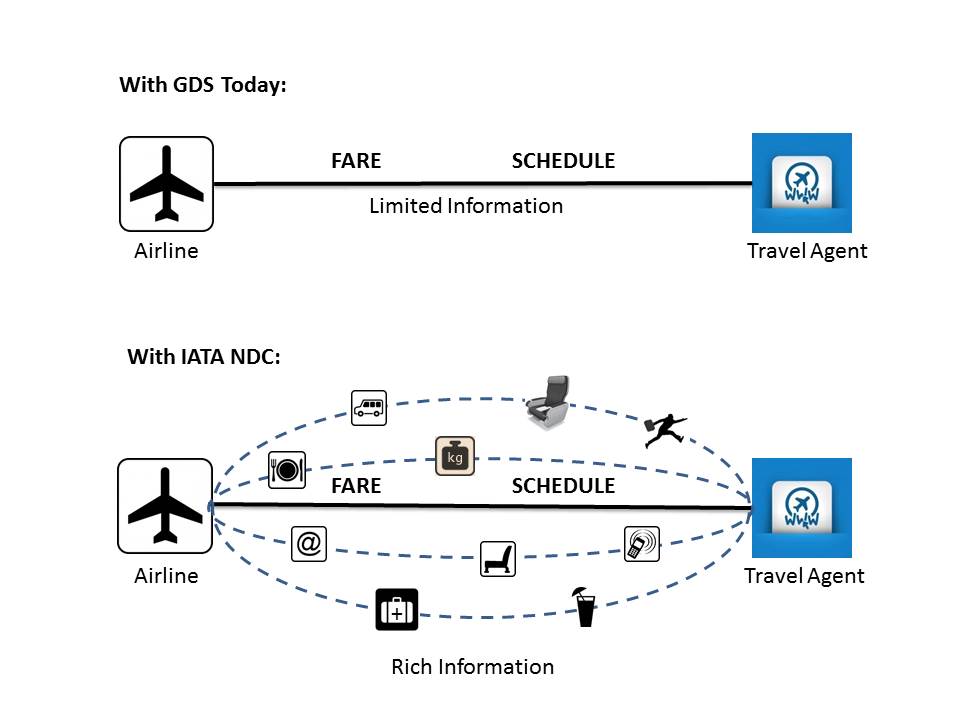 S7 Airlines, a member of the oneworld® global aviation alliance®, was the first among Russian airlines to offer air tickets on online agents' websites with the use of NDC.
NDC (New Distribution Capability) is a new standard applied to communications between airlines and air ticket sales agents, which was developed by the International Air Transport Association (IATA). With NDC online agents can directly receive complete information on the airline's flights and services in a unified standard format.
With the new standard online agents will be able to offer on their websites all additional services available on the airline's website. E.g. Extra Space Seat Service, additional baggage, etc. And passengers get an opportunity to cut their expenses significantly as a result of access to the whole line of fares and services of the airline.
«On their own websites online agents offer services of different companies and provide information on flight number, aircraft type, cabin layout, meals, and other services in their own format. NDC makes it possible to provide all flight data in the same format as on the airline's website. For us it is important, that all our passengers could purchase air tickets easily regardless of the purchase type — through the airline's website or agents. The new standard will eliminate situations when a passenger chose an unsuitable fare or service as a result of misunderstanding», Ekaterina Dmitruk, S7 Group Deputy General Sales Director, noted.
S7 Airlines became one of the first airlines in the world to use NDC, in total about 20 carriers implemented the new standard. S7 Airlines developed S7 Agent API, a new programme product for online agents based on IATA NDC standards. The first S7 Airlines ticket with the use of the new standard was issued at the end of March 2016, and by now such tickets were sold for more than 14 000 segments. The airline completed testing basic NDC standards — NDC Shopping and NDC Order Management (Payment & Ticketing) — using a pilot agent.
At the end of May S7 Airlines became the first Russian air carrier to get the highest IATA accreditation level, which confirms that implemented schemes comply with NDC standards.
David Ruthnam, NDC System Manager for Europe, noted, «IATA welcomes the decision of S7 Airlines to use the NDC standard and to become the first Russian airline accredited by IATA for the use of NDC. As an airline company, which started to use NDC on an early stage, S7 Airlines becomes a carrier, which can use the advantages of new distribution opportunities of this up-to-date technology and offer them to partner tourist agencies, which will decide to connect to the system».
S7 Airlines is the most technological company, e-commerce leader on the Russian air transportation market. The airline's website enables passengers to plan their trips easily and quickly getting detailed information on the future flight and airline services, and to purchase transportation at a low price. New format of cooperation with agents will enable the airline to have a unified merchandising system and manage the distribution process more effectively.