The e-marketing section of the Seychelles Tourism Board has experienced unparalleled growth over the past two years, evolving from humble beginnings with one Facebook page and one website to no less than nine social media pages, eight new niche websites plus a host of mobile apps and online applications.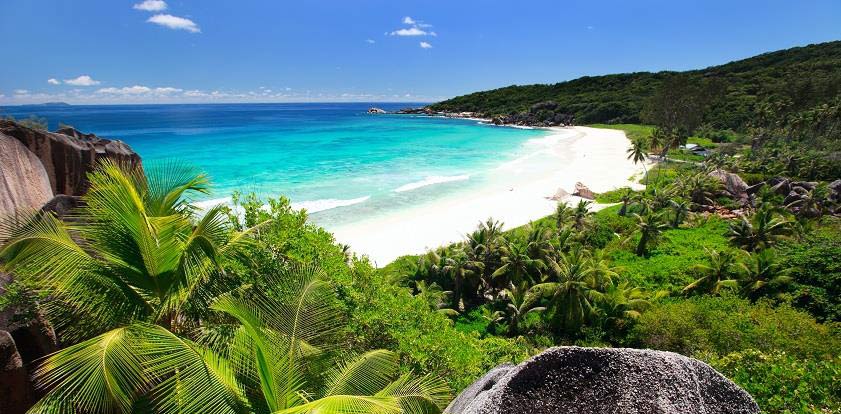 Destination Seychelles is now visible on twitter, instagram, wayn, vimeo, pinterest, google+, youtube, linkedIn and flickr, keeping Seychelles top of mind among subscribers to the social media revolution that has taken the world by storm in recent years.
The manager of the section Vahid Jacob said more and more people on the planet researching their hobbies, interests and holidays via hand-held devices and home computers, it is essential that Seychelles has a strong profile and high visibility in order to be able to compete.
Apart from raising awareness over social media platforms, the digital marketing section has been hard at work creating a raft of new websites which include not only a totally revamped seychelles.travel destination website but also mini-websites for Seychelles Ocean Festival, Seychelles Secrets, Miss Seychelles, My Seychelles Experience, and both Chinese and Portuguese destination information websites.
These initiatives have greatly increased traffic to Seychelles in comparison to just a few years ago when, for example, the islands had a Facebook following of just 4200 (2013) but which has now grown to more than 500,000 in over 129 countries, across its two main marketing Facebook pages.
"Today, the Seychelles Tourism Board's social media following stands at 750,000, over the nine platforms which is one of the highest in Africa," said Mr Jacob.
Meanwhile, website visitors have grown to over 1.1 million unique visitors in 2015, up from 600,000 in 2013.
The e-marketing section has also produced an Ipad/tablet app called the E-Travel Guide which visitors can download for information on events, islands, activities as well as an interactive map of the islands.
"An essential ingredient of visibility is filling the knowledge gap on Seychelles as a tourism destination in terms of the full range of services and products we offer. This provides would-be holiday makers with the facts they need to be able to make a decision on their holidays and where to spend them," said Mr Jacob.
The e-marketing section has also produced 10 action adventure and niche videos which have boosted views on the Seychelles Tourism Board's Youtube channel to half a million views in comparison to a mere 20,000 in 2013.
The section is also the power behind the international My Seychelles Experience Video Competition (www.myseychellesexperience.com) running from July 2015 to January 2016, in which visitors upload their holiday videos to have a chance of winning an all inclusive, VIP holiday to Seychelles which also increases Seychelles' visibility across the globe.
Mr Jacob added the section is currently working with drones and Go-Pro cameras and has hired two companies to take over 1200 high resolution images of the inner islands and we have also helped to train over 100 trade partners and tourism establishments on marketing more effectively via social media.
The deputy chief executive of the Seychelles Tourism Board Nathalie Didon, said there is a high presence of Seychelles on the social media platforms.
"E-marketing also helps to give Seychelles its visibility, to connect with clients, show them the visual appeal of the Seychelles' destination. At this end the numbers have determined that we have got more exposure this year than we had in the previous years. Congratulations to the team and all of the Seychelles Tourism Board's staff."