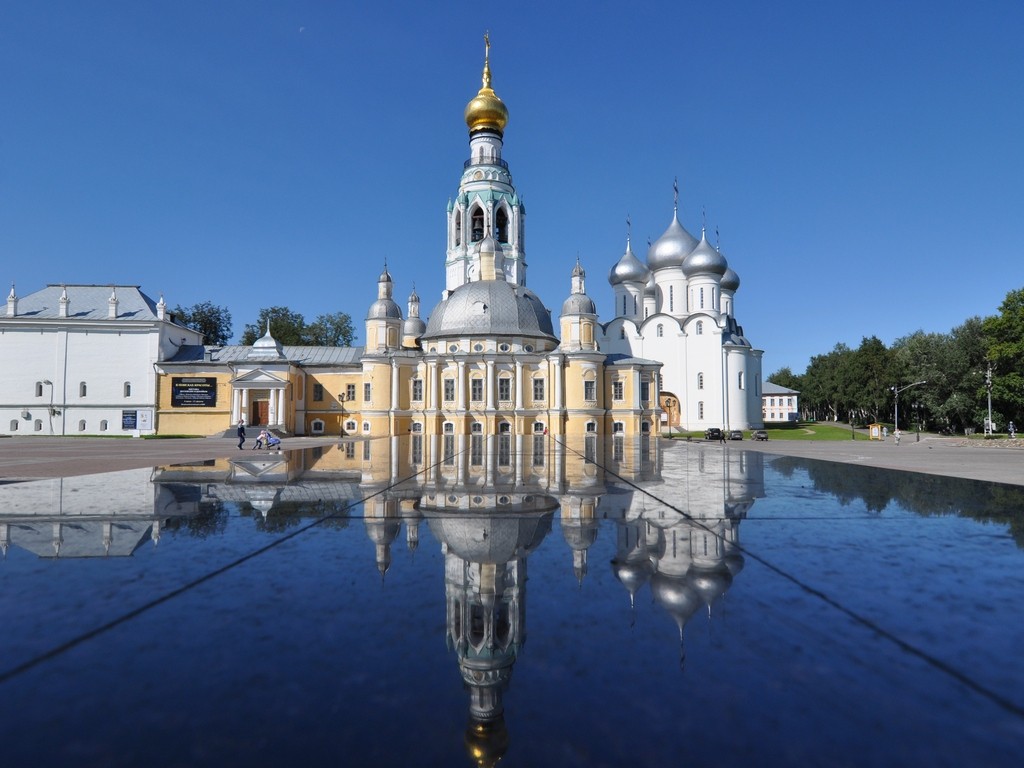 Today, 28th of July 2015, General Director of Intourist Thomas Cook Leonid Marmer and the Acting Director of company "Visit Russia" Julia Mokhova have signed a cooperation agreement.
The agreement will allow the development and strengthening of cooperation between Intourist Thomas Cook and "Visit Russia". It will contribute to effective development of domestic and inbound tourism in Russian Federation and promotion of national tourist product.
The agreement signed between Intourist Thomas Cook and "Visit Russia" provides for joint work with the use of resource capacities for the promotion of national tourist product, regulates principles and establishes the order of communication between Intourist Thomas Cook and "Visit Russia" in the field of implementation of joint projects. In particular, we are talking about the provision of mutual assistance in organization and carrying out of familiarization tours in regions of Russian Federation among foreign professionals of tourism industry and specialized media, joint preparation of statements and press releases to media about the direction of expert speakers on joint business activities. "The partnership between two companies – Intourist Thomas Cook and "Visit Russia" – on the market of inbound tourism is of strategic importance and will help to ensure comfortable information environment for domestic and foreign tourists, which will consequentially allow increase in tourist flow. Guests of Russia will see its beauty with their own eyes, – said Leonid Marmer. – Alternative goal of this collaboration is to attract foreign companies, which deal with Russian incoming tourism. It is noteworthy that this area is extremely promising business. It will allow Intourist Thomas Cook to provide highest quality services for foreign visitors of Russia ". "Promotion of Russia as a travel destination on foreign markets is the ultimate goal of "Visit Russia" company, – Julia Mokhova commented on the signing of agreement with Intourist Thomas Cook. – Today, having joined forces with the leading Russian tour operator, we can realize tourism potential of Russia on a much higher level and establish proper communication with all stakeholders of the industry. Giving the opportunity to know Russia better, we will make our best to ensure foreign visitors not to be afraid to come to our country". Since its founding in 1929 Intourist has made it a leading business tourism. Intourist has established a joint venture with Thomas Cook Group in 2011 and as a part of this joint venture today it continues to expand its inbound tourism market on a traditionally high level. More than seven hundred companies from 70 countries all around the world trust their clients' services to Intourist Thomas Cook, which generally brings it to more than 200 thousand foreign customers annually. Intourist Thomas Cook company's portfolio includes both traditional and highly demanded travel products and special programs, which are available upon request of trading partners and customers.
The "Visit Russia" company offers full range of professional services for both leisure and business travelers for over 10 years, organizing memorable trips and multi-day conferences, providing visa support and helping in the acquisition of avia – and railway tickets.