Embraer announced that it received the Validation of Type Certificate (VTC) for its Legacy 500 executive jet from the Civil Aviation Administration of China (CAAC), which gives the green light to operations of the model in the Chinese market.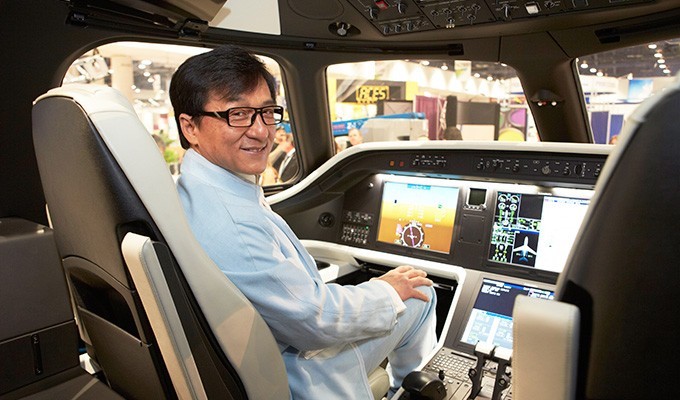 Embraer is preparing now to deliver the first midsize business jet to Embraer Executive Jets Brand Ambassador, Jackie Chan. His aircraft features his iconic "Dragon" livery.
While the USA is, and will continue to be the largest market for the Legacy 500, Embraer expects the aircraft to be popular in China, despite a preference for long-range and large cabin types in the country until now.
"Today, Chinese customers' expectations for executive jets are evolving, from seeking large, luxurious, ultra-long-range jets, to finding midsize jets that can satisfy the business needs of most entrepreneurs," says Guan Dongyuan, president of Embraer China.
The Legacy 500 is a midsize business aircraft with a range of 3,000 nautical miles with best-in-class six-foot flat-floor cabin, which is wider than some aircraft in the super midsize category. Eight club seats may be berthed into four beds, and the in-flight entertainment system consists of a high definition video system, surround sound, multiple audio and video input options, a cabin management system, and three options for voice communications and connectivity.
The Legacy 500 is the first midsize business jet with Full Fly-By-Wire technology, featuring side stick flight controls, a state-of-the-art Pro Line Fusion avionics suite on four 15-inch high resolution LCD displays, and capable of paperless operations, with graphical flight planning, and options electronic Jeppesen charts and maps, and the E2VS (Embraer Enhanced Vision System).