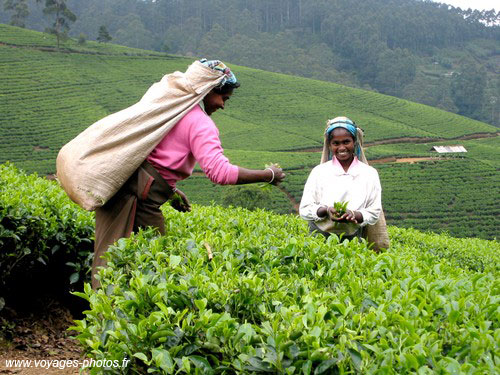 UAE-based JA Resorts & Hotels announced that it will be developing a premium tropical beach resort in Kathiraveli on the East Coast of Sri Lanka in partnership with the Gravity Resort Group (GRG) – strengthening JA Resorts & Hotels' international expansion plans.
To be known as JA Eclipse Beach Resort, the property marks JA Resorts & Hotels' third premium tropical beach resort in the Indian Ocean. As part of its expansion strategy, JA Resorts & Hotels launched its first premium destination in the Seychelles, Enchanted Island Resort, in December 2013, rapidly followed with JA Manafaru in the Maldives in November 2014.
GRG will fund the development of US$ 30 million while JA Resorts & Hotels will be responsible for consultation, and ultimately management of the completed resort.
Formalising an agreement on the second day of the annual Arabian Travel Market being held in Dubai, JA Resorts & Hotels and GRG marked the first 5-star luxury tourist destination to be developed on the East Coast of Sri Lanka – a jewel in the Indian Ocean that since 2009 has seen rapid growth in tourist numbers. Tourism numbers increased from 450,000 in 2009 to 1,5 million visitors by the end of 2014 – and this number is predicted to increase on average by 20 – 25% annually according to the Sri Lankan Tourism Development Authority.
The Group, which prides itself on more than 30 years' experience managing and operating resorts and hotels, also places a premium on associate wellbeing.
Highlights of JA Eclipse Beach Resort include:
33 acres of unspoilt greenery with a beach front of 450 metres
Easy access, with direct road access along the Trincomalee Highway it is well positioned between the key cities of Trincomalee and Batticaloa, which are 60 and 70 kilometres away, respectively – in addition, seaplane and other modes of transfer will be offered to guests to ensure their arrival to the resort is part of the experience
Initial capacity of 108 luxurious suites and villas nestled within lush landscape
6 key room categories, ranging from the more conventional resort suites and villas to luxurious tree-top suites and royal suites, all designed to be in keeping with the beauty of Sri Lanka
Waterways around the resort, consisting of featured free-form swimming pools, private villa pools, water features and a lazy river naturally making its way through the resort towards the beach pool
8 food and beverage outlets, from casual daytime venues to speciality restaurants for evening meals – in addition, a host of private venues will also be on offer from tree-top, beach and poolside dining
Fully equipped watersports centre and PADI dive centre, offering nitrox diving
Various kids clubs will ensure all children from 4 months to 16 years of age are fully catered for
A spa and wellness centre, including an arrival pavilion, spa retail area, hair salon, hydro pools, steam rooms, sauna and a herbal infused relaxation garden.
Resort scheduled to open in the last quarter of 2017.