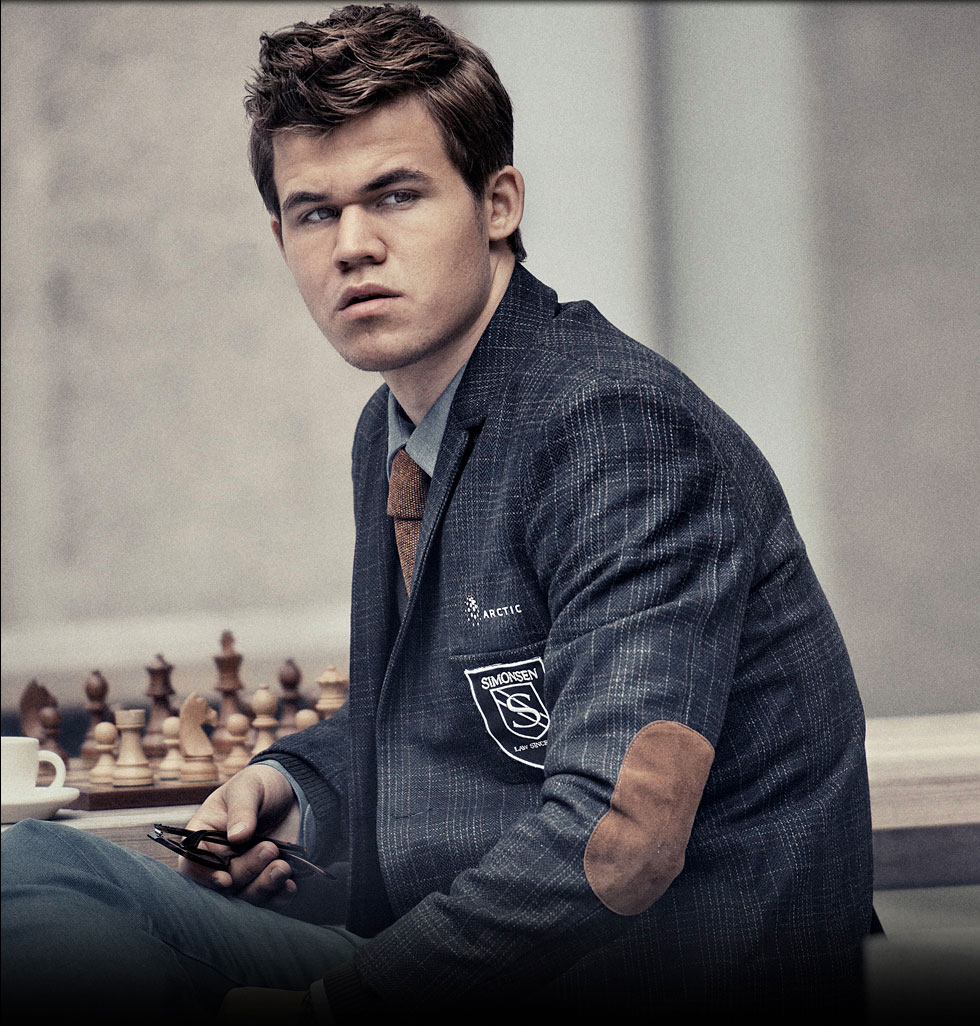 SAS has entered into a global partnership with World Chess Champion Magnus Carlsen and the company Play Magnus AS. The partnership will help to realize his dream of bringing chess to the wider world. The partnership will give SAS customers the chance to play against Magnus Carlsen, the highest-rated chess player in history.
The Play Magnus Live Challenge in New York is a ompetition sponsored by SAS, where 12 chess players from all over the world are selected from those who have played against Magnus Carlsen using the Play Magnus app. SAS wants to take this concept further for its EuroBonus members.
"The Play Magnus Live Challenge marks the beginning of a partnership we are very proud of and one which will provide exciting opportunities for our EuroBonus members in the future," says Eivind Roald, Executive Vice President Sales and Marketing at SAS.
The partnership between the Play Magnus Live Challenge and SAS also includes a so-called simul event in Oslo later this year, where several EuroBonus members will be able to play a game of chess against Magnus Carlsen at the same time. SAS is one of the few airlines to have Wi-Fi on board its long-haul aircraft, and passengers on SAS aircraft with the upgraded cabin will be able to play chess during their flight using the Play Magnus app, where they can take on the world champion at beginner, intermediate, or expert level.
"We envisage the innovative development of this service to allow EuroBonus members to play against one another, both against players on the same flight and those on other SAS aircraft that are in the air at the same time," says Eivind Roald, who also wants the Play Magnus app to be integrated in the SAS entertainment system in the future.
Kate Murphy, CEO of Play Magnus AS, is also pleased about the new partnership and believes the companies are a good match.
"At Play Magnus we want to make chess accessible anytime, anywhere, whether it's through the mobile app, with our portable chess set or in the air aboard an SAS flight. Therefore, we are very excited to be partnering with SAS in our mission of bringing chess to more people around the world."
"SAS is ahead of the curve when it comes to innovation – together we will create exciting experiences for EuroBonus members, while also igniting a wider love of chess."