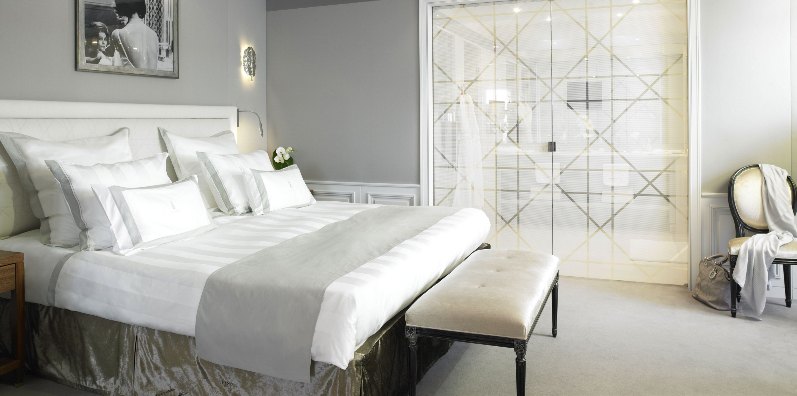 Hotel Majestic Barriere updated interior of the luxury Christian Dior Suite , which is dedicated to classical French cinema.
The Christian Dior Suite is located on the 6th floor of the west wing of the hotel. This concludes an exceptional partnership between the famous Parisian fashion house and Lucien Barrière Hotels & Casinos.
The 450sqm/4845ft² Suite offering a 180° panoramic view of the Mediterranean Sea from its terrace, is composed of two guestrooms, each with bathroom, a wardrobe, a private lounge, a spacious living room and a dinning room.
The accredited interior decorator of the Parisian fashion house, Nathalie Ryan, imagined a Suite entirely decorated in the style of n° 30, avenue Montaigne in Paris, the historic headquarters of the Parisian couturier.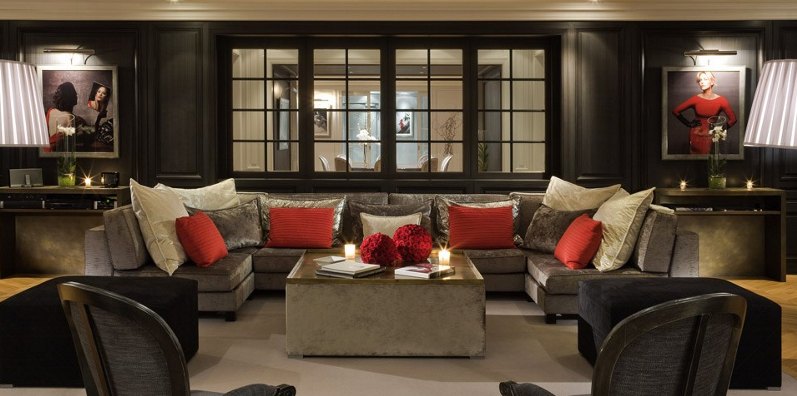 In the dining room stands an imposing Louis XVI style table, surrounded by the characteristic medallion chairs upholstered in grey and silver.The cushions on the sofa echo's Christian Dior historic pleated design in the dazzling shade of red he invented himself in 1947.
The mural paintings are handmade by highly specialised craftsman and remind Dior's favourite fabric.The guestrooms, like fashion plates, are suffused with the luxury brand's spirit of elegance, decorated in shades of grey they feature Pullman armchairs and caned headboard.The master bedroom offers a dreamy walk-in closet, all in silvered wood.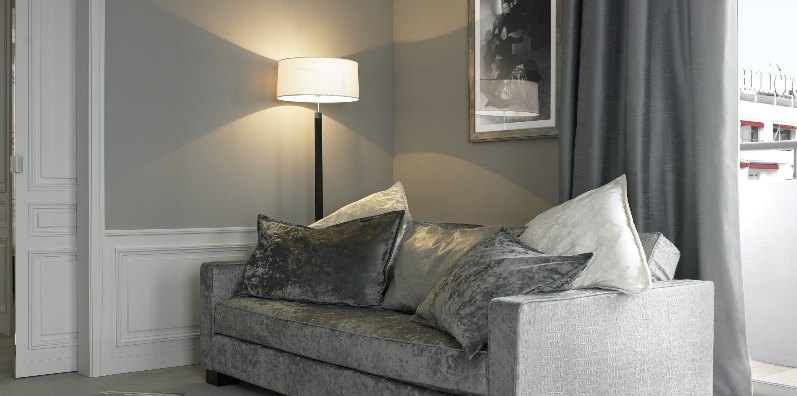 The Suite is furnished with supreme elegance, reflected in the smallest details: silks and velvets, embroidered bed linen and photographic works.
The elegant Suite, only Christian Dior Suite in Europe, hosts a gem of technology: a home movie system, with a projector and a giant screen three meters long and two meters high.