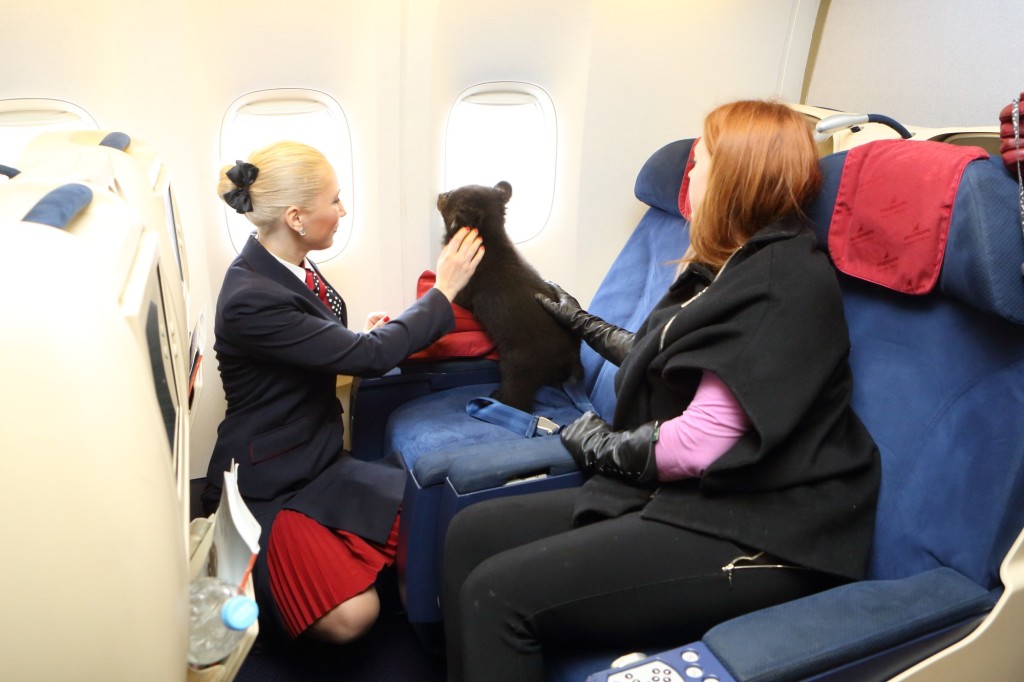 On April 14, 2015, an unusual passenger, a three-month-old Himalayan bear cub, named Masha, arrived from Khabarovsk to Moscow on Transaero's flight UN136.
A fluffy native of the Russian Far East will soon get acquainted with her new home, an animal shelter near Moscow. Earlier, the bear cub was under care of Khabarovsk animal protection volunteers, who found Masha in late February when someone left the newborn cub next to the door of people who cared. They handed her to the Khabarovsk regional public organization "Zoozashchita-DV." The representatives of the organization suggested that a mother-bear could have been killed by poachers.
For the whole month, Far Eastern animal rights activists were searching for a new home for the bear. Fortunately, "BIM" animal protection charity center, which is one of the country's oldest ones, agreed to take part in Masha's fate. The animal shelter "Khoteichi", located in Moscow region, expressed willingness to create all the necessary conditions for comfortable living of the bear cub.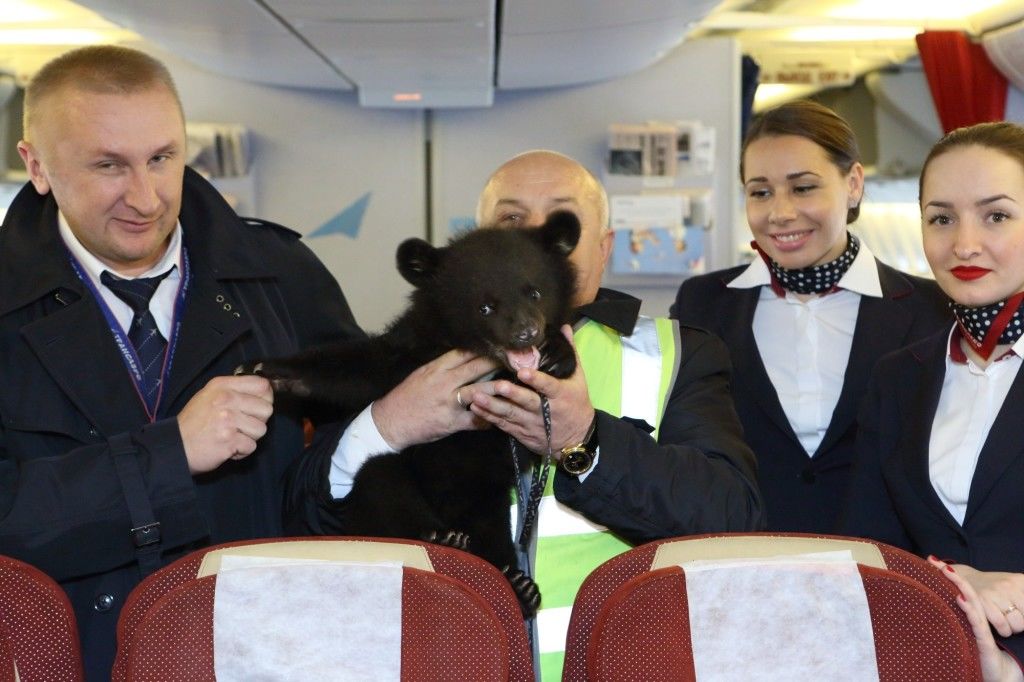 Transaero has acquired vast experience in transporting different animals. The airline offered to carry Masha bear cub to Moscow free of charge.
The airline allowed to take the bear cub into the passenger cabin and also provided a complimentary ticket for Natalia Kovalenko, the accompanying person working for "Zoozashchita-DV" public organization. On board Masha was conveniently accommodated in its carrying case and curiously examined the aircraft cabin and passengers, who were amazed and enjoyed to see such a nice fellow traveller.
Like all kids, the little bear slept peacefully and soundly for most of the eight-hour flight. The bear was fed warm goat milk with a bottle several times during the flight.
After landing of the Transaero aircraft at Domodedovo airport, the bear was brought to her new home near Moscow, where she will live with other bears.