Purple amethyst crystals formed inside rocks provided the inspiration for this ambitious hotel design, proposed by Dutch studio NL Architects for an Ocean Flower island, a manmade island currently being developed in the sea north of Hainan.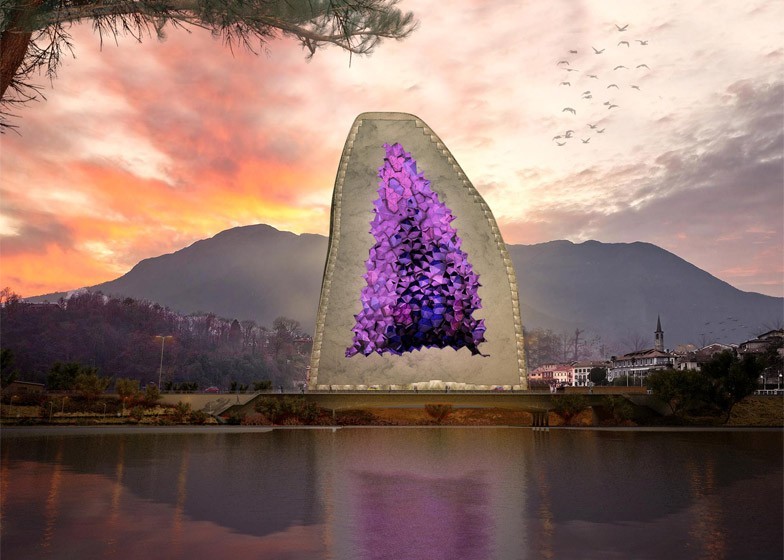 The violet-coloured quartz stone has been the subject of numerous myths through history – traditionally it was believed to bring good fortune in war, to inspire the intellect and prevent nightmares.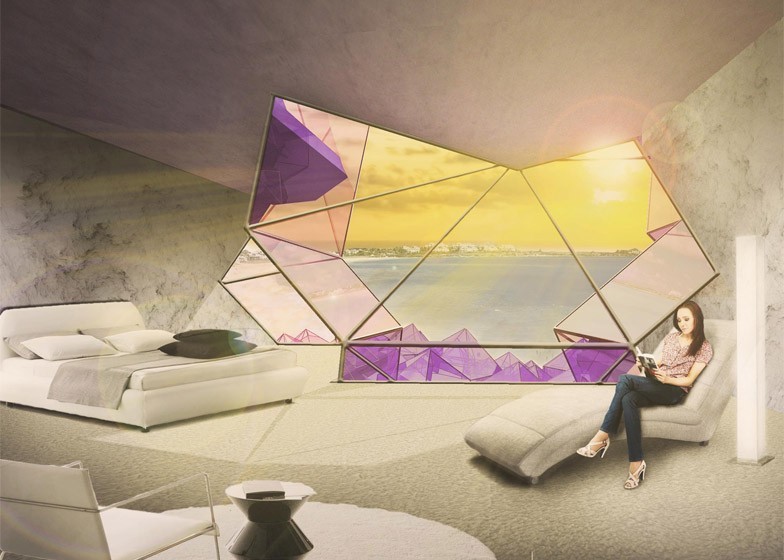 The proposal takes its cues from the portfolio of developer and architect John Portman, who is credited for the widespread popularity of hotels with grand atriums across Asia and the United States, for brands including Hyatt and Marriott.
Rooms in the hotel would be arranged around the atrium, with access corridors running around the outer perimeter. This would allow every room to face into the central void, which itself would be fronted by glazing.