After a 7.0 earthquake struck Haiti in January 2010, it caused widespread damage—leaving a reported 200,000 dead and 1.5 million homeless, not to mention costly physical destruction.
Today, on the fifth anniversary of the earthquake, Haiti has transitioned from a post-disaster state to one supporting long-term planning and growth.
The Marriott Port-au-Prince Hotel, opens February 24 and stands out for the innovative ways it works with the surrounding community. The Marriott Haiti Port-au-Prince will be the Haiti's first 4-star, internationally branded hotel.
"It's a giant corporate social responsibility project. We're looking to see how much we can support the society around our hotel," says Peter Antinoph, the general manager.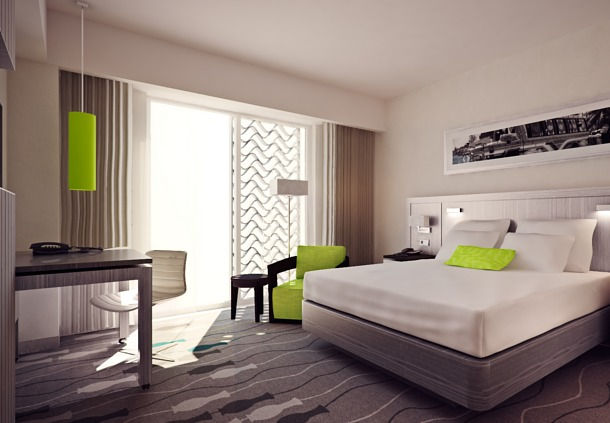 The 174-room property in the Turgeau area has not only created jobs for local residents, but opportunities for native businesses, too.
"The hotel itself sources everything as local as we can," Antinoph says, noting that soap in the guest rooms is made by a small women's business in Haiti. In the onsite restaurant, the chicken comes from a farm in the mountains outside of Port-au-Prince, and tilapia hails from a nearby fish farm. While most Marriott properties sport a Starbucks through a company partnership, this one features Haiti's own Rebo brand. An essential oil the hotel contracted to use created 25,000 jobs for farmers to produce it, Antinoph says.
When hiring the hotel staff, priority was given to Haitians in need of work over past experience or skill set. "It's a teaching hotel, and we want to support the community and give people the ability to reconstruct their lives," Antinoph says. "We know it will be a huge learning curve, but the idea is to instill a lifeline here that isn't just a handout."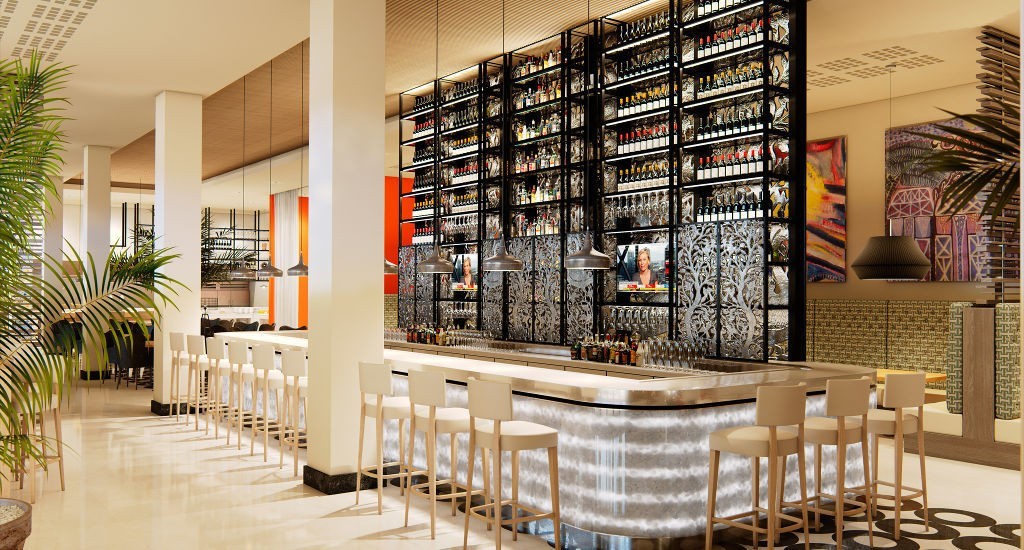 Extra showers and facilities were built for the staff, many of whom don't have running water in their own homes. It isn't uncommon for Haitians to struggle for a daily meal; Marriott will provide two per day for all staff. Meanwhile, the hotel offers luxe surroundings for visitors, too—a resort-like atmosphere complete with poolside bar and top notch fitness facility for leisure travelers, as well as large event space and state-of-the-art internet for visitors with business needs.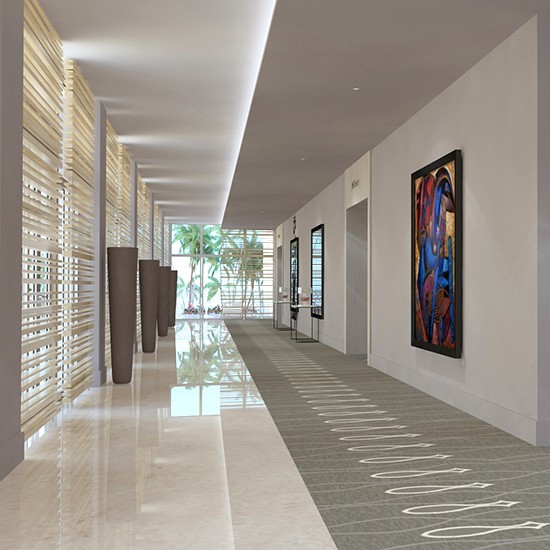 The great rooms and hallways are decked with Haitian-made artwork, and the property will host a weekly market on-site to give artisans the chance to sell their wares to guests.
Hibiscus restaurant where our Chefs prepare a creole, Haitian inspired menu with an international twist.
Source: travelandleisure.com