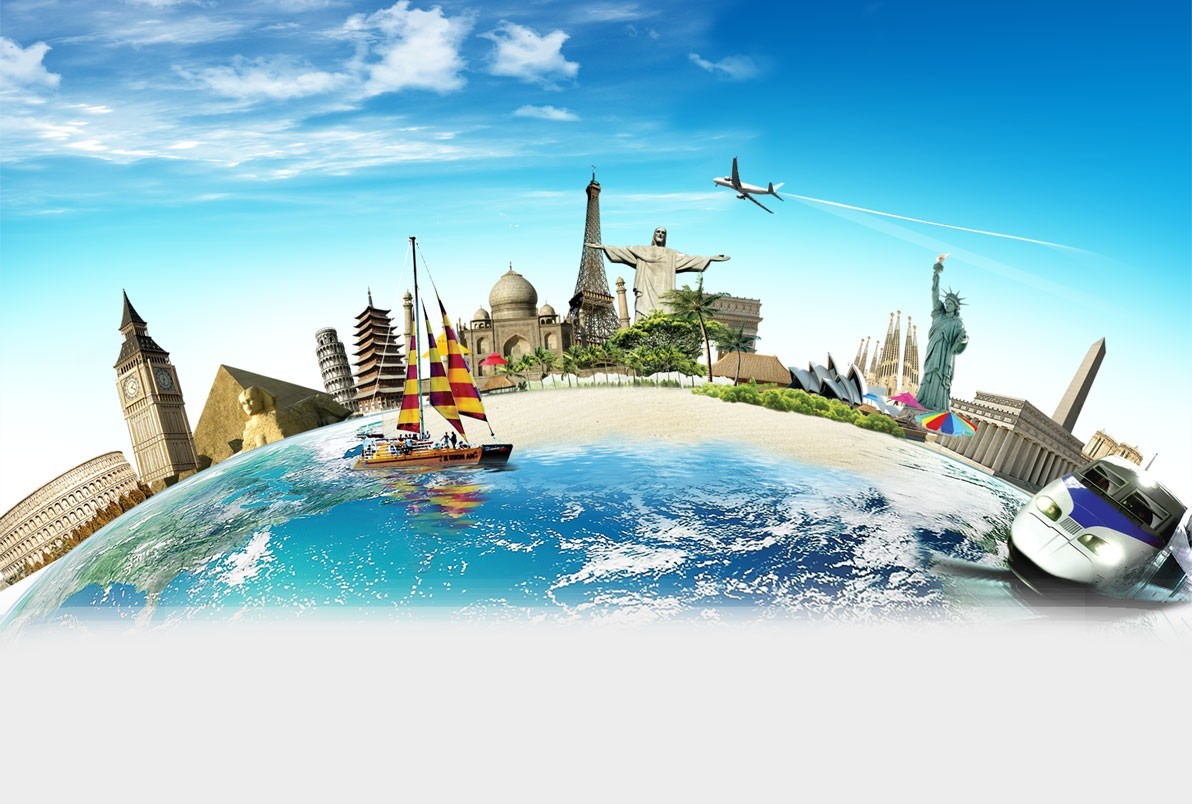 Travel-hungry Europeans are defying local crises and political unrest, having undertaken record numbers of trips this year. Tourism in Europe reaching a new record, compared to last year, in 2014 the number of foreign trips rose by three per cent. According to the ITB World Travel Trends Report, conducted by IPK International and commissioned by the world's leading travel trade show, destinations such as Greece, Spain and the UK profited from this boom. All signs point to growth in 2015 as well.
Europeans refused to be deterred from travelling this year. Despite Europe's weak economic growth and risks such as the crisis in Ukraine, conflicts in the Middle East and the outbreak of Ebola in West Africa Europeans travelled longer distances and more often. Compared to last year there was a three per cent rise in foreign trips, which on average were shorter. By contrast, spending per overnight grew by four per cent. Among Europeans the internet became an increasingly popular tool for making reservations. Bookings via this medium rose by seven per cent, while travel agency figures stagnated. During the first eight months of 2014 holiday trips grew by five per cent, with city breaks registering a major increase (10 per cent). By contrast, holidays in the snow and the countryside registered declines. Business travel increased by a mere one per cent. However, a new trend has emerged: at plus four pent, MICE travel has become increasingly popular, whereas conventional business trips fell by three per cent due to budget constraints.
This year, source markets reporting a substantial increase in foreign trips included Switzerland (plus seven per cent), Denmark and Poland (both six per cent each), as well as Sweden, Spain and the UK, (all plus five per cent). Spain aside, none of the most successful source markets belonged to the eurozone. Germany, Europe's largest source market, registered two per cent growth. At plus three and two per cent respectively, the Italian and French markets recovered despite their countries' weak economies. This year the Russian market declined by one per cent, which was due also to the numerous challenges it faced.
This year the number of trips undertaken in Europe, by far the largest market in terms of volume, grew by three per cent. In 2014 long-distance travel was even more popular with Europeans. Thus, during the first eight months of this year the number of trips to Asia increased by seven per cent, those to North America and the Caribbean by six per cent, and trips by Europeans to South America and the Pacific grew by five per cent. The number of trips to Africa also increased slightly. However, further developments must be awaited due to the Ebola outbreak in West Africa.
Europeans are confident as regards their travel plans for 2015. Overall, foreign trips undertaken by Europeans are expected to rise by three per cent, which could herald another year of solid growth. At plus seven per cent, the UK would appear to be among the fastest-growing source markets, along with those of Switzerland, Poland and Russia at an estimated four per cent each. Foreign trips undertaken by the German market are forecast to rise by two per cent.
Once again, Europe was a very popular travel destination and reported double-digit growth in visitors from China, India and the United Arab Emirates. This year, Europe was also very popular with travellers from the USA and Canada.
Overall, during the first eight months of this year the number of international tourist arrivals in Europe rose to 413 million, an increase of 4.2 per cent. Southern and Northern Europe both registered the highest growth rates, at plus seven per cent respectively. Countries ahead in the rankings included Greece, Spain, Turkey, Germany and the UK.
All the findings are based on information from papers held at the World Travel Monitor® Forum in Pisa, which is sponsored by ITB Berlin. Every year the consultancy IPK International invites more than 50 tourism experts and researchers from around the world to present the latest statistics and trends in international tourism.