It may be the cheapest transatlantic flight ever – £99 one way to Boston and Washington DC from London.
WOW air (www.wowair.co.uk), a budget Icelandic airline, is making an introductory fare available to those booking a selected number of sale-price seats online from today.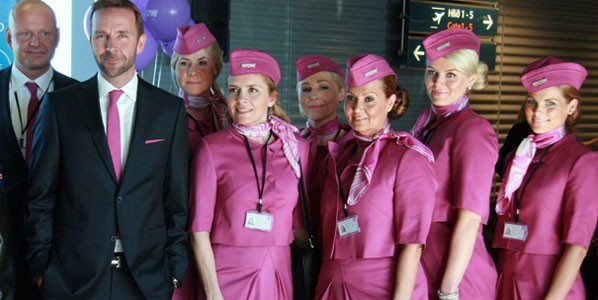 The carrier is launching new flights from London Gatwick to Boston Logan International Airport on March 27 and to Baltimore Washington International, on June 4. They all include a layover in Reykjavik, the tiny Icelandic capital.
This makes the journey to Boston about three hours longer than a direct flight to the city and five and a half hours longer on the way back. For Washington, the outbound and return journeys take around two hours and four hours longer than direct ones respectively.
The availability of the £99 seat price, which includes taxes, will be based on demand, a WOW air spokesman said, advising those wishing to take advantage of the deal to book sooner rather than later. Hand luggage of no more than 5kg is included but it will cost £39 to check in a bag online. Seats with extra legroom – 35 inches as opposed to the standard 30 inches – cost £14 each.
The flights from Reykjavik to the US will be operated using Airbus A321 Extended Range aircraft. WOW air's existing Airbus A320 family aircraft will carry passengers from London Gatwick to Reykjavik on the first leg of the journey.
The London to Boston flight will operate five days a week, the Washington flight four.
"This is just the beginning of our plans to transform low-cost transatlantic flights," said Skúli Mogensen, CEO of WOW air, "we're opening up the market to a whole new market of travellers who might previously not have been able to afford transatlantic travel." The low-cost airline market is "scrambling to offer cheap flights to North America", Mogensen added.