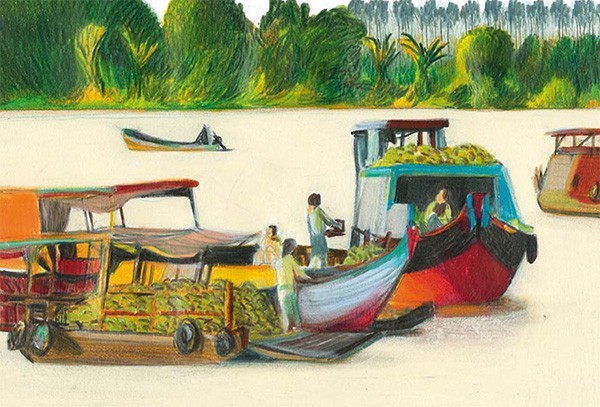 French luxury fashion group Louis Vuitton recently released a travel book which features vivid illustrations and paintings of Vietnam by Lorenzo Morretti, a famed Italian graphic illustrator/ comic artist.
The book, " Lorenzo Mattotti Vietnam," which is presented in a unique form, offers an insight into many fascinating destinations across Vietnam.
To create the book, Mattotti arrived in Vietnam in early 2012, depicting with his brush the country's picturesque sceneries and average people in such cities as Hanoi in their daily lives.
All the Italian artist's fresh memories and feelings for the land are channeled through his 120 illustrations, which he created in different styles and techniques and with a variety of materials such as ink and pencil.
The beautifully-produced travel guide, which costs €45, is sure to satisfy even the most seasoned luxury travelers around the globe. Apart from normal copies, 50 leather-bound copies of the book, which features an original illustration by Mattotti and has the creator's autograph, are also released.