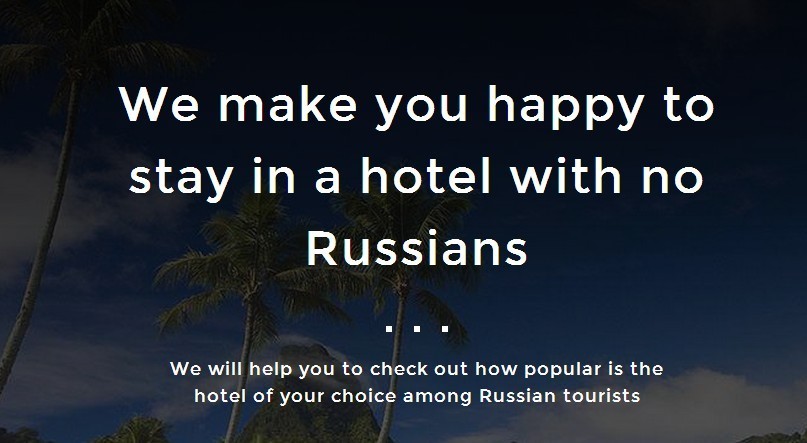 Ukrainians Maxim Savanevsky and Dmitry Yurchenko launching new project-  NoRussians.com. NoRussians.com service provides the opportunity to test almost any hotel in the world for the presence of Russian tourists.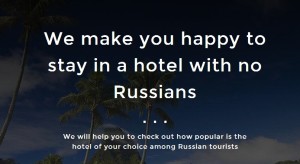 According to the developer, the project makes it possible to track not " desirable " guests. "Those who at least once in life rested in the hotel with Russian will understand that we run right project." – says developer.
Each hotel will have a scale concentration of Russians. From zero ( no Russian tourists in the hotel ) – up to 10 points (almost exclusively Russian tourists).
Also, everyone will have the opportunity to give their assessment of the hotels.
The site is currently under development, Facebook page already exists. Savanevsky offers to send their comments and suggestions to the draft to make it as easy to use.