For the second consecutive year, the World Travel Awards has awarded LAN Airlines, part of LATAM Airlines Group, the title of "South America's Leading Airline".
The World Travel Awards aims to award excellence across the best travel organizations in the world through a global vote by both leading travel professionals and consumers.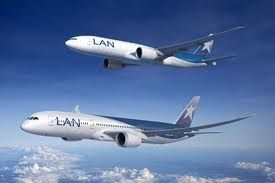 The award recognizes LAN's dedication to leadership, the implementation of a clear corporate vision, consistency in their operation and attentive customer service.
Excellent food, comfortable cabins and Business Class service, technology and on board entertainment, VIP lounges and the on-time arrivals and departures record are among the categories considered by the award.
The World Travel Awards Central & South America Gala Ceremony 2013 was held at the Huacca Pucllana Temple in Lima, Peru and was attended by many industry representatives.
Several LAN executives attended the ceremony and LAN Peru chairman of the board of directors, Emilio Rodríguez Larraín, received the award on behalf of the company.
Fernanda Toro, director of in-flight experience at LATAM Airlines Group, commented: "It is with great pride that we receive this important recognition from the World Travel Awards for the second year in a row as the Leading Airline in South America.
"It is a direct reflection of our daily commitment to provide our passengers with the best possible travel experience."