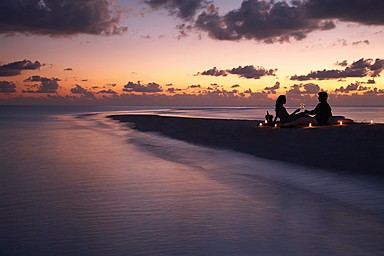 This August, Four Seasons Resorts Maldives is engaging the support of one of the world's leading bug-battlers to launch an environmentally responsible mosquito control initiative across 13 island communities in the Baa Atoll UNESCO Biosphere Reserve.
Known as "The Mosquito Lady," Trudy Rilling-Collins and her team will lead the pre-emptive six-week Baa Atoll Mosquito and Dengue Fever Control Project, initiated following the success of last year's pilot program at Four Seasons two Resort islands, and five islands local to the Resorts.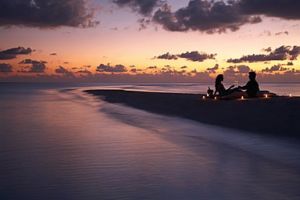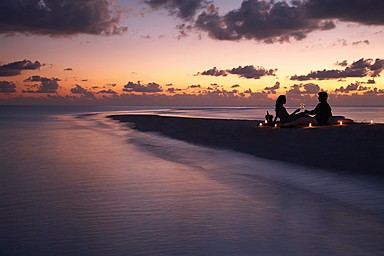 Funded by Four Seasons Resorts Maldives, Trudy and her team of ten volunteers will visit each of the 13 designated Baa Atoll islands in turn, working closely with health officers, schools and other community members to implement effective and sustainable mosquito control solutions. The volunteer team will comprise seven students from the University of California at Santa Cruz and young Maldivian volunteers, who will help facilitate the successful establishment of the project among the local islanders.
The project chiefly involves the identification and eradication of mosquito-breeding sites. In addition to significantly reducing mosquito populations without the use of chemicals, it will also reduce the potential risk of infection from dengue fever (a virus carried by the Aedes aegypti and the Aedes albopictus species) amongst remote island communities.
Trudy was first enlisted by Four Seasons Resorts Maldives in 2011 to provide environmentally friendly solutions to unwanted monsoon-loving guests. Thanks to her highly targeted techniques, Four Seasons has been able to completely eliminate the use of fogging across both of its island Resorts, with the pilot community also experiencing significant reductions in mosquito populations.
The widely used technique of "fogging" – the spraying of harmful neurotoxin-filled insecticides – at best only deals with a small proportion of adult mosquitoes and at worst fails to tackle the more prevalent issue of incubating larvae. In contrast, Trudy's innovative yet surprisingly uncomplicated methods tackle the root of the problem, eradicating mosquitoes' watery lairs through regular clean-ups of waterlogged areas (such as stagnant water in tanks, drains and wells), the fitting of screens or filters, and even the addition of fish to wells. "Mosquito eggs can take as little as a week go from egg to biting adults," Trudy advises. "So 80-90 per cent of the problem can be solved by targeting breeding grounds."
Four Seasons Regional Vice President Armando Kraenzlincommented: "Having reaped the benefits of Trudy's staggeringly successful methods across our own island Resorts, we are delighted to be able to extend her expertise across the wider Baa Atoll community. As joint residents of the UNESCO Biosphere Reserve, it is essential that we work with our neighbouring islanders to implement methods of control that will help preserve both the natural beauty of the region and the long-term health of its inhabitants and visitors for generations to come."