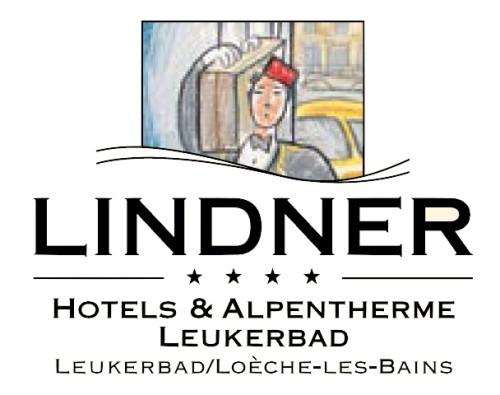 Lindner Hotels & Resorts are extending their social media activities through the cooperation with Serenata IntraWare GmbH. It is now possible for guests to connect their social media accounts with the customer loyalty program Lindner Nights. Three Social Media Managers have been appointed by the medium-sized hotel group to take charge of contemporary marketing activities in the social networks. The new integration thus is a consequent enhancement of the hotel group's social media strategy.
Explains Andreas Krökel, Member of the Board at Lindner: "Our successful Lindner Nights guest portal is now linked directly with the social media platforms Facebook, Twitter, Google+ and LinkedIn and so offers modern and individual communication with our guests."
Simplified use of the guest portal.
The Lindner Nights guest portal is built on the Serenata NetHotel CRM solution that, for many years, has been used by the hotel group for central profile management and the implementation of a consistent sales and marketing strategy across all points of contacts with the customer.
Lindner guests can now link their login to the Lindner Nights Portal with their social media sign-in. If a customer wants to register with Lindner for the first time, he or she can connect the process with, for instance, their Facebook account. Available information will automatically be taken over. This eliminates annoying duplicate entries; future logins will only be necessary once (single sign-on).
Individual data privacy.
Of course, guests can always decide individually what information they want to share from their social media profile and what should remain private. All data are protected by the privacy settings.
Public shares, likes, and comments as well as interests of guests find direct entrance into the Serenata CRM solution of the hotel group. This way, campaigns and individualized communication with the guest can gain more importance.
Guest communication of the future.
The integration with the social media platforms is an essential part of the overall strategy of Lindner to increasingly move traditional offline communication initiatives toward online marketing. The future guest increasingly feels at home and spends time in social networks and will therefore communicate with Lindner directly from there. What is more, thanks to the integration, the hotel chain increases its visibility in the social net and hopes for an even stronger presence and customer perception thanks to referral traffic from Facebook, Twitter, Google+ and LinkedIn.
With the social media integration, Serenata continues its systematic and innovative development towards consequent central profile management, online marketing and individual communication with the guest.