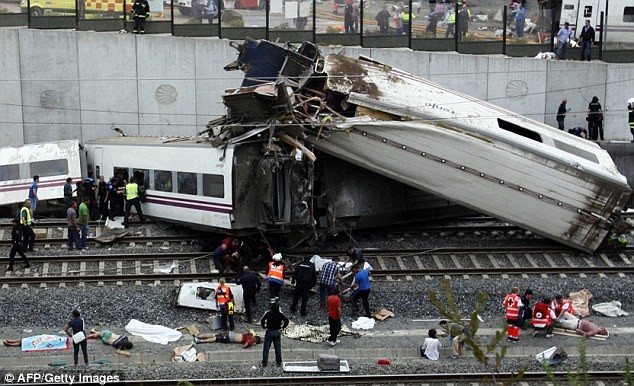 A major religious festival due to be held in the pilgrim city of Santiago de Compostela has been cancelled after one of the worst train accidents in Spanish history. At least 77 people are dead and more than 100 passengers  are injured after a high-speed train travelling from Madrid to the Galician coastal city of El Ferrol derailed just north of Santiago.
The accident happened just ahead of the annual festival of St James, which celebrates the apostle whose remains are said to rest in a shrine in the city's cathedral. However, the feast day, marked each July 25 by thousands of Christians who walk and cycle medieval pilgrimage routes – known as El Camino de Santiago –  which converge on the city, has been cancelled out of respect for the dead.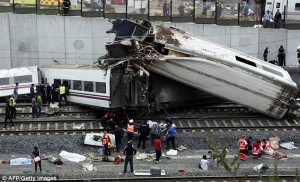 Spanish newspapers El Mundo and El Pais are reporting that the train could have been travelling up to three times faster than it should have been on what is known as a 'difficult' stretch of track due to a major bend.
El Mundo reported that the train was allegedly traveling at 220kilometres (140 miles) an hour, despite the speed limit being 80km per hour.
However, no official cause will be released by Renfe until the black box has been recovered.

Read more: dailymail.co.uk