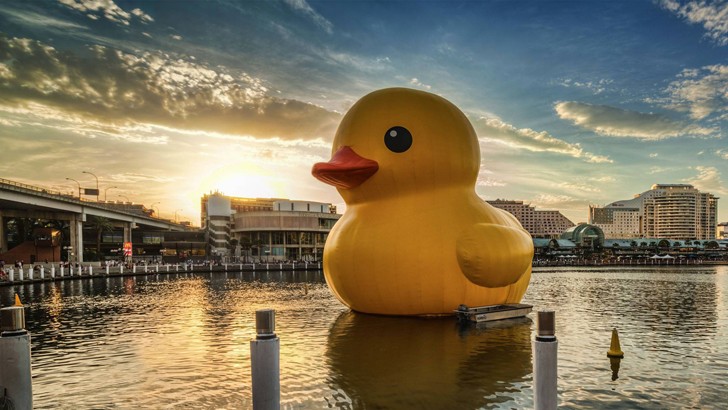 A larger version of the giant inflatable yellow duck that captivated Hong Kong will grace a port city in Taiwan later this year, officials said Wednesday.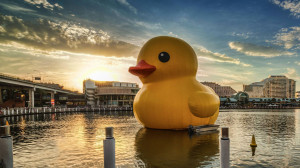 Keelung city council speaker Huang Jing-tai said he has signed an agreement with Dutch artist Florentijn Hofman to create an 18-metre-tall (59-feet) version, which is expected to go on public display around mid-December and will remain permanently in Taiwan. Huang expects duck fever to sweep Taiwan as it did Hong Kong and to draw many tourists to Keelung, which borders the capital Taipei.
Hongkongers cheered when Hofman's original 16.5-metre-tall duck, a giant replica of a bath toy, was towed into the harbour in May. Shops sold numerous models of it, restaurants created special duck dishes and thousands turned out to admire it. Taiwanese travel agencies got into the act by touting "visiting yellow duck" trips to Hong Kong, while copies appeared in several cities in mainland China.
The duck even became embroiled in mainland politics in the run-up to the 24th anniversary on June 4 of the Tiananmen suppression of pro-democracy activists by China's army. Internet searches on the mainland for "yellow duck" were banned after users circulated a mocked-up image of a famous 1989 photo, with tanks replaced by plastic ducks.
Since 2007 the original duck has travelled to 13 different cities in nine countries ranging from Brazil to Australia in its journey around the world.