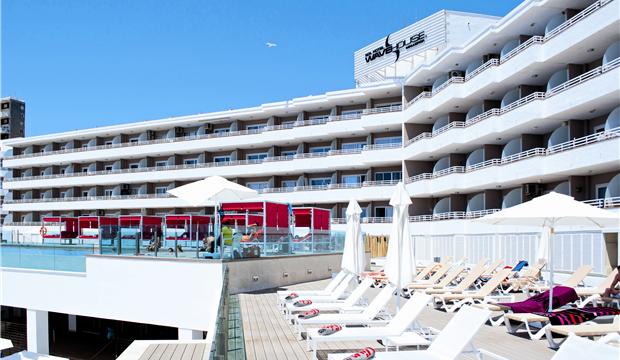 The increasing customer diversity and demands are changing the landscape of the beach hotels, and the leading hotel chain in Spain, Meliá Hotels International, launches a new program, which makes its [email protected], located in the beach of Magaluf (Mallorca) become the first ever "twitter experience hotel" in the world.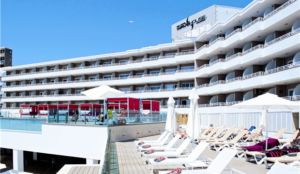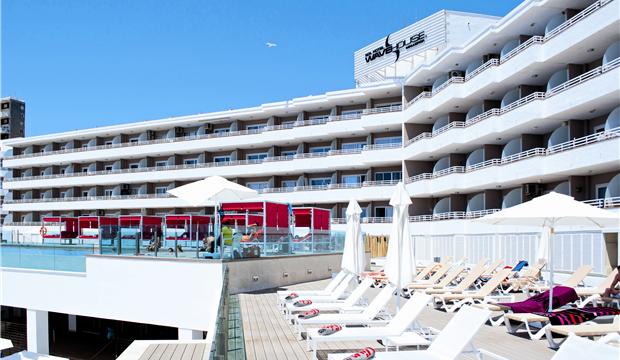 Aiming to end up with boring hotels and facilitate interaction between social networking fans' customers, the new experience guarantees fun, new friendships, experiences, surprise, excitement and "buzz" to the young audience that fills this gorgeous hotel, oriented to beach, music and sport of surfing experiences, as it has two pools with artificial waves to practice flowboarding (an hybrid of surf & snowboard) unique in Europe.
Since its opening in the summer of 2012, the Sol Wave House has positioned itself as a very social hotel, with 184 suites and junior-suites with sea views and contemporary design, and a spectacular 2500 square meters VIP terrace facing the sea, plus pools, sporty style restaurants with a California twist, lounges and concert areas with live music during the day. As stated by the hotel's General Manager, Gonzalo Echevarría "the hotel takes a new step in meeting the expectations of an increasingly experiential and social customer profile, through new technologies."
What will customers find in this Twitter experience hotel? The main engine of the whole experience is a virtual community called#SocialWave, only available from the hotel's wifi, to which clients can access from their mobile or electronic device, registering with their twitter accounts. Two Twitter Concierges are devoted exclusively to meet guest requests via Twitter and generate conversation in this virtual community, acting as a link between all of them. Thus, guests can know and chat with each other, experience, flirt, compete in contests, share photos, etc. Every corner of the hotel is designed to engage in a new conversation.
In addition, the hotel has created the new#TwitterPartySuitesspacious, equipped with all the details and up to 4 people. In these suites, users can enjoy with their friends treats like a bottle of champagne and special sports drinks on arrival, 20% discount on all bars and restaurants in Wave House, VIP hammocks and customizable mini bar, plus a free drink in the#TwitterPoolPartyto be held every (Friday) at the hotel.
As explained by the first "Twitter Concierge" at Sol Wave House: "Our main client profile, young and social, is always looking for new experiences and emotions shared with a growing virtual community; With # SocialWave we wanted to meet this aspiration, which binds to the quality and striking design of our product and the outstanding beauty of the environment. "