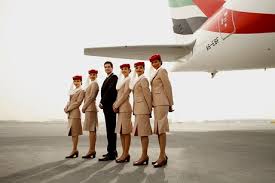 Emirates, one of the world's fastest growing airlines, unveiled new expansion plans for Eastern Europe today, with the launch of daily services to Kyiv Boryspil International Airport in Kiev from 16th January 2014, marking its first route to the Ukraine.
Offering a daily service, operated by an Airbus A340-500, the new flight will provide convenient global connections, via Dubai, to the country's population of 45 million, further enhancing the nation's burgeoning economy. With a booming agricultural sector the Ukraine is currently the world's largest exporter of sunflower oil and a major global producer of grain and sugar.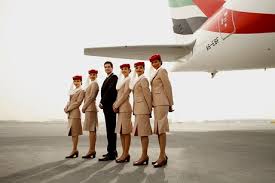 "We see strong potential in the Ukraine through its agribusiness, heavy machinery industries, technology, and tourism. Kiev will be our 35th passenger route in Europe and Emirates' customers in the Ukraine will be able to fly non-stop to our Dubai hub and conveniently connect onwards to destinations in the Indian Ocean Islands and Asia, in addition to our extensive Australian network courtesy of our partnership with Qantas," said Hubert Frach, Divisional Senior Vice President Commercial Operations West.
"We expect Dubai to be a popular choice for our customers in the Ukraine, facilitating new business opportunities as well as offering leisure travellers world-class accommodation and entertainment options," added Mr Frach.
Ukraine's GDP growth is expected to show steady momentum for the next three years as a result of increasing consumer confidence, and increased demand for raw building materials such as steel
Emirates' Kiev service will help support key exports from the Ukraine through the dedicated belly hold with a capacity of 15 tonnes transporting aircraft spares, heavy industry machinery equipment and ships spares.
The daily service EK171, will leave Dubai at 1715hrs and arrive in Kiev at 2035hrs the same day. The return flight to Dubai leaves Kiev at 2210hrs and gets into Dubai at 0455hrs the following day.
The Airbus A340-500 will offer 12 luxurious private suites in First Class, 42 deeply reclining Business Class seats, and plenty of room to relax in Economy Class with as total of 204 seats
Passengers in all classes can lose themselves in the much-enjoyed ice entertainment system. With hundreds of channels of on-demand entertainment to choose from, including movies from around the world, TV channels, audio channels, video games and news, sports and business headlines.
Customers can also look forward to gourmet food in all cabins and seamless transfers to a global network of over 130 destinations through Emirates' state-of-the-art hub in Dubai.
Passengers on all Emirates' flights also have the added bonus of extra baggage allowance with 30 kilogrammes for those travelling in Economy Class, 40 kilogrammes for Business Class and 50 kilogrammes for First Class.
Emirates' launch of Kiev will follow on from the launch of Stockholm on 4th September, Clark in the Philippines on 1st October, and the Trans-Atlantic service from Milan to New York, also commencing on October 1st. In Africa, Emirates will expand its Dakar operation with a linked service to Conakry in Guinea from 27th October 2013.