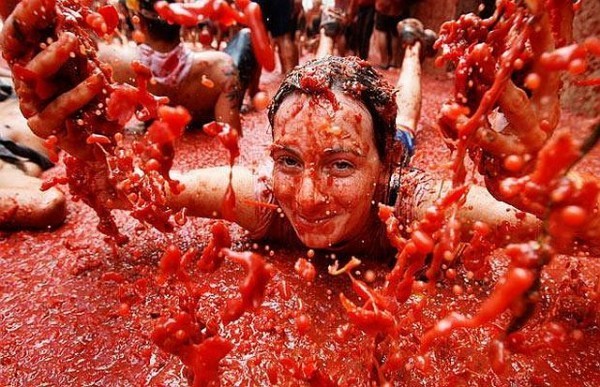 The world's biggest tomato fight in Spain has implemented a ticketing system for the first time in its 68-year history in an effort to clamp down on the number of participants, which swelled to an estimated 50,000 revelers last year.
Starting this year, participants will have to purchase tickets to La Tomatina Festival, held in the town of Bunol, in order to the gain access to what's described as the biggest outdoor food fight in the world. Tickets purchased for €10 online can be exchanged for a wrist bracelet two days before the event in August.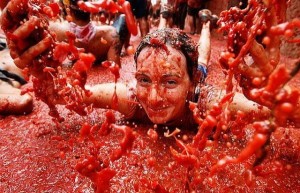 Meanwhile, event organizers point out that money collected from the tickets are part of a government tax that will go towards the town of Bunol. This year, access to the 'tomato fighting ring' will be limited to 20,000 participants but revelers can still attend the many festivities that will take place around the event.
Though it's now considered a bucket list event for many adventurous globetrotters, La Tomatina actually began as an angry outbreak in 1945 when a group of unruly teenage boys tried to infiltrate the local parade. In fits of rage, crowds of angry rabble-rousers reached for vegetables loaded on the nearby market stall and began flinging them until police intervened.
The following year, the same group of teenage boys decided to continue the food fight and brought their own tomatoes to the parade, kickstarting what would become a major Spanish tradition that turns participants into a pulpy, seedy red mess and creates rivers of tomato juice throughout the town. About 250 tonnes are crushed to a pulp in just a few hours.
In 2002, the event was given official status by the country's tourism department for its growing international popularity as it draws visitors from the US, Japan, China, Australia and India.  La Tomatina will be held August 28.