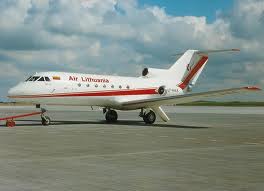 New Lithuanian regional airline Air Lituanica plans to begin operating its first routes to Brussels, Amsterdam and Berlin from July 1, The HUB can reveal. The niche business carrier will begin flying from its Vilnius base for the first time once its first two leased Embraer E170 and E175 jets are delivered, its Chief Commercial Officer, Simonas Bartkus, said at Routes Europe in Budapest.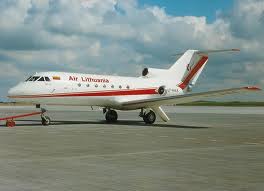 "Our first destinations are going to be Brussels, Amsterdam and Berlin and also later going to operate to Munich, Prague and then Moscow. These six destinations should be good for a start," he said. Bartkus said the carrier planned to expand its fleet to five in the future but would stick to regional jets of a maximum of 185 seats.
He said the vision was not for Air Lituanica to become the new national carrier of Lithuania, but to be a regional airline connecting Vilnius with points in western Europe, Scandinavia, Russia and CIS with small jets on high-frequency rotations and with a two-class product to attract corporate traffic. Tickets will be offered with online bookings and on GDS and in the future the carrier may look at even smaller aircraft orders to serve thin business routes, especially to Scandinavia, Lithuania's biggest trading partner.
"We are going to offer two classes, service level travel, which will be like an economy with check-in and luggage allowance, somewhere between economy and economy plus. Then there is premium class, which is more like first class and includes fast track," he said.
Bartkus said the airline was keen to partner with airlines not represented in Lithuania's market, such as Air France, airberlin, Czech Airlines and KLM, while Air Lituanica's shareholders were likely to be open to the idea of investment from a bigger partner in the carrier.