The World's 50 Best Restaurants List and event is published and organised by the team at Restaurant magazine, part of William Reed Business Media Ltd.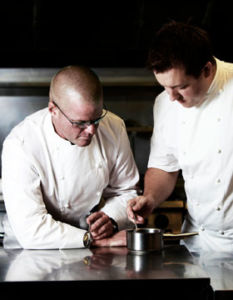 Here is the list of the World's 50 Best Restaurants:
Noma. Take first place in the list during 7 years.
Noma's innovative, inventive and – of course – ground-breaking approach to cooking has created a maelstrom in the culinary world. The restaurant, for example, has taken the tired old concept of the amuse bouche and turned it into a dazzling array of one-bite starters that are alone worth the air fare to Denmark. Through the use of innovative cooking methods, Rene Redzepi's former warehouse on the dockside has changed diners' perceptions of Nordic cuisine. It is a restaurant of extraordinary pedigree, where passion and honesty is reflected in every mouthful.
El Celler de Can Roca
Take second place in the list during 7 years.
The passion for cooking and hospitality shared by the three Roca brothers is palpable, but the food is playful rather than serious – caramelised olives are brought to the table on bonsai trees – and Catalan ingredients are given centre-stage billing on the menu. Clever techniques complement simple flavour combinations designed to titillate the palate and the memory rather than confuse the mind. It's clever stuff – but thankfully it is also utterly delicious.
Mugaritz
Take 3 rd place in the list during 7 years.
Source: theworlds50best.com