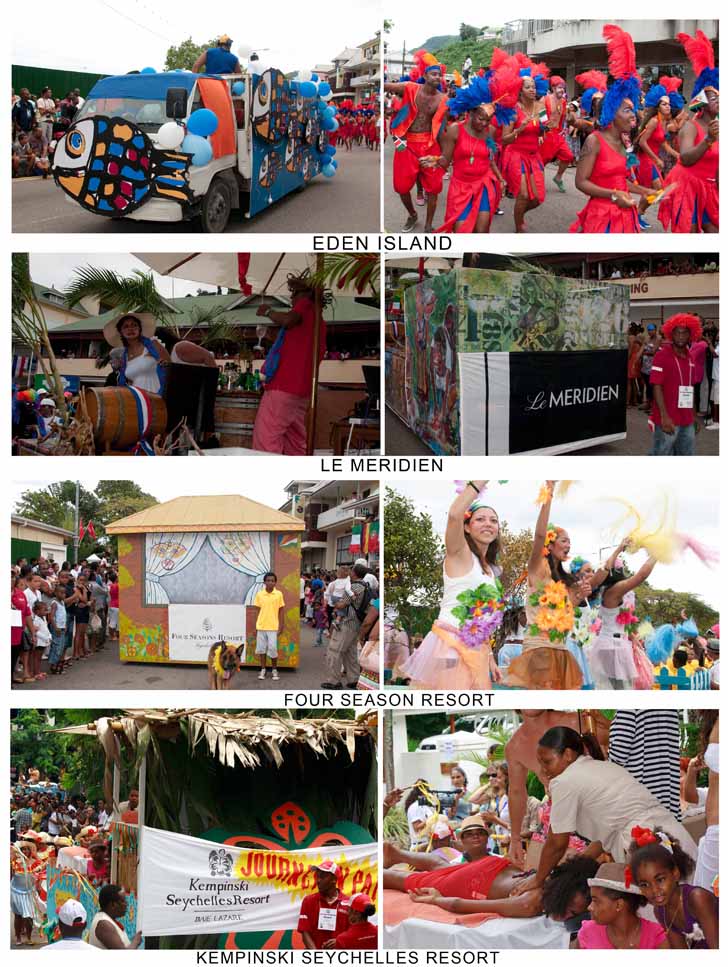 Hotels and Resorts in Seychelles moved to seize the opportunity of getting more visibility for themselves through the Carnaval International de Victoria. The tourism industry of Seychelles, conscious of the need to be seen and counted, moved to support the 2013 edition of the carnival that is staged in Seychelles annually.
"With the large number of press descending on Seychelles it is the obvious thing to do" said a five star hotelier.
"Competition is tough and we would be silly to let such a golden opportunity pass. We need to be seen, so we shall continue to support the carnival and in so doing get visibility for our own property" said another hotel GM.
"The industry's support for the annual Carnaval International de Victoria that is staged in Seychelles comes in different ways. Financial support, hosting of press delegations, hosting of VIPs attending the carnival and participating in the carnival are all ways the tourism industry comes forward to show their support and in return they are covered by the international press who come to Seychelles for the carnival" said Alain St.Ange, the Seychelles Minister responsible for Tourism and Culture.
Tourism establishments and businesses pay a lot of money to be present at tourism trade fairs or workshops, but their access to press never matches what they have during the carnival in Seychelles. This is the same reasoning why tourism destinations are increasing in numbers at the carnival in Seychelles. Everyone now appreciates the visibility they get through the large number of press in Seychelles covering the unique carnival.