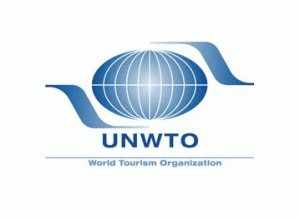 International tourist arrivals grew by close to 5% during the first months of 2011, consolidating the 7% rebound registered in 2010. According to the April Interim Update of the UN World Tourism Organization (UNWTO) World Tourism Barometer, growth was positive in all world (sub)regions during January and February 2011, with the exception of the Middle East and North Africa. South America and South Asia led growth (both at +15%), followed by Subsaharan Africa (+13%), and Central and Eastern Europe (+12%).
Asia and the Pacific, the region with one of the fastest growth rates in 2010, saw its pace of growth slow down (+6%), although from a very strong performance the previous year. Results were better than expected for Europe (+6%), boosted by the recovery of Central and Eastern Europe, and the temporary redistribution of travel to destinations in Southern and Mediterranean Europe due to developments in North Africa (-9%) and the Middle East (-10%). The Americas (+5%) was in line with the world average, with strong results for South America and the Caribbean, but rather weaker growth in North and Central America.
Worldwide, international tourist arrivals surpassed 124 million in the first two months of 2011, up from 119 million in the same period of 2010, with emerging economies (+6%) continuing to grow at a faster pace than advanced ones (+4%).
"These results confirm that in spite of several challenges, the recovery of international tourism, which was remarkably strong last year, is consolidating," said UNWTO Secretary General, Taleb Rifai in Istanbul, Turkey, opening a Special Event on "Promoting Tourism for Sustainable Development and Poverty Reduction" in the framework of the 4th United Nations Conference on the Least Developed Countries (LDC-IV). "News is especially positive for emerging economies and developing countries, particularly for Africa where tourism is increasingly recognized as a driver of development, exports, and jobs," he added.