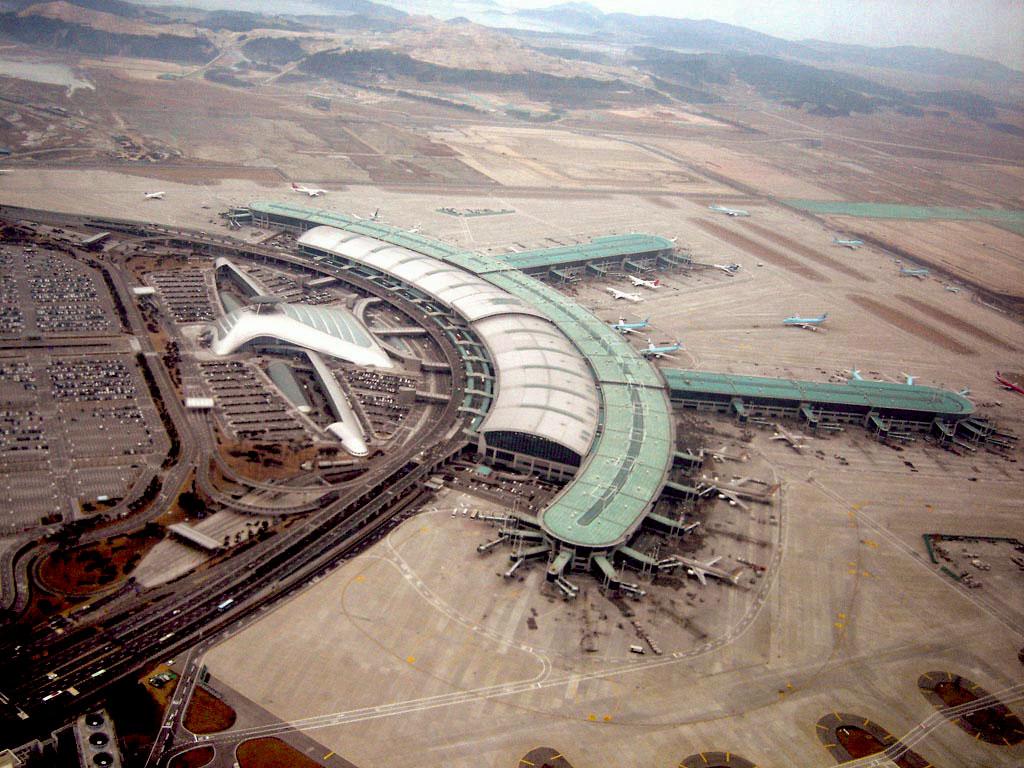 Incheon International Airport recently was awarded the title of 'Best Airport Worldwide in Airport Service Quality' for the 6th year in a row by Airports Council International, the Seoul Convention Bureau takes an in-depth look at this global trendsetter.
A familiar experience in every traveling professional's life is the long stopover: the unavoidably drawn-out interim between connecting flights where the transit passenger typically has few options with which to pass the time. It doesn't have to be that way, however. With two movie theaters, a sprawling shopping complex, an international food court, museum, casino, golf course, gardens, and high-speed internet facilities, one could easily be describing a busy, downtown city block rather than one of Asia's busiest air carriers. Yet Incheon International Airport has all of these things, making it a metropolis in its own right, where stopover flights needn't be a drag and entertainment is within easy reach.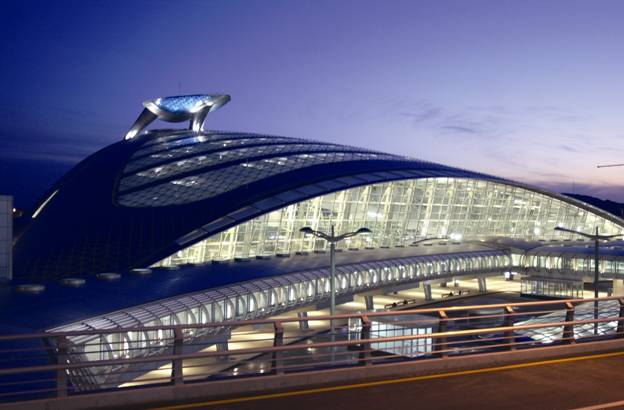 This March, for example, will see the airport open two CGV movie theaters to the public with a total of 229 seats. CGV is the nation's largest cinema chain, giving patrons the type of experience they would expect of a regular multi-complex. Transfer passengers on the other side of the customs barrier can enjoy the complimentary Movie Zone, enjoying a selection of films or television channels broadcasting in 7 languages.
For some however, watching yet another film after sitting through the in-flight entertainment may not be at the top of the list. Physically-active visitors can get the blood circulating at the Incheon Golf Club, located at the airport's International Business Center, where facilities include a 330-yard driving range, 18-hole putting course, swing analysis room, fitness center and sauna. Transfer passengers meanwhile can be revitalized with a massage and a relaxing shower before their next boarding call.
Those in search of cultural stimulation and an opportunity to discover the local traditions in all their colorful splendor will enjoy the Korean Culture Museum, a large repository of eye-catching artifacts up to 5,000 years old, a number of them UNESCO World Heritage treasures. Here, the nation's history is encapsulated, from its ancient beginnings to its powerful dynastic heritage and the lives of ordinary Korean citizens living centuries ago.
The shopping experience too is a cut above the expected norm. It's saying something when Incheon International Airport becomes the first of its kind to open a Louis Vuitton store, the 160-year-old luxury brand chain having recently determined that only here will its high standards of service be met. The comprehensive shopping districts include other well-known brand stores, from The Face Shop to Harley Davidson and cater to all interests, whether they be fashion, electronics, cosmetics, music or literature.
Consumers may also be interested in the wealth of dining options at their disposal, with all major cuisines represented available in a variety of cafes, bars and full-blown restaurants. Matina, for example, once voted "Best Restaurant at IIAC" in 2003, aims to provide a classy dining experience offering the full culinary spectrum within its menus. Naturally, there are multiple options for sampling the best of Korean fare, including JaYeon, Haneul, and Kayageum, while Bennigans and Paris Croissant Kitchen specialize in popular Western staples. A total of 8 food courts serve all manner of international meals for those seeking a more relaxed atmosphere, while Burger King, Jamba Juice and Gloria Jean's are just some of the familiar franchises on site.
Incheon International Airport also works hard to keep the lines of communication open in the form of ubiquitous wifi and two internet lounges, one for either side of customs, and operating 24 hours with print, fax and copy services available. Computer terminals are provided, as well as spaces for personal notebooks so that loved ones can be reached, business can be conducted, and the time can be passed in digital comfort.
The airport even makes it easy to pass the time elsewhere. Three minutes away by shuttle bus, the five-star Hyatt Regency hotel runs the special foreigners-only Paradise Golden Gate Casino, while providing all the facilities one would expect of premier business-class accommodation. Meanwhile, Freedom Travel Inbound, located in the passenger terminal, has a variety of quick tour packages suitable for transit passengers with anywhere from 60 minutes to 24 hours of free time, designed to ensure that whatever their schedule, these temporary tourists will not have to leave Korea without enjoying a taste of its rich culture. Themed tours include temple visits, shopping trips, kimchi-making classes, traditional markets, cultural attractions, and Seoul's nightlife, among many others.
All of which may go some way to explaining why Incheon International Airport has consistently been designated 'Best Airport Worldwide in Airport Service Quality' since 2006 – over half of its operational lifespan thus far. For the busy traveler, long, drawn-out stopovers may be inevitable, however boredom need not follow in their wake. Incheon International Airport may just be the standard-bearer for a paradigm-shift in thinking: when a large portion of air travel is ground-based, leisure and comfort need not only be skybound.