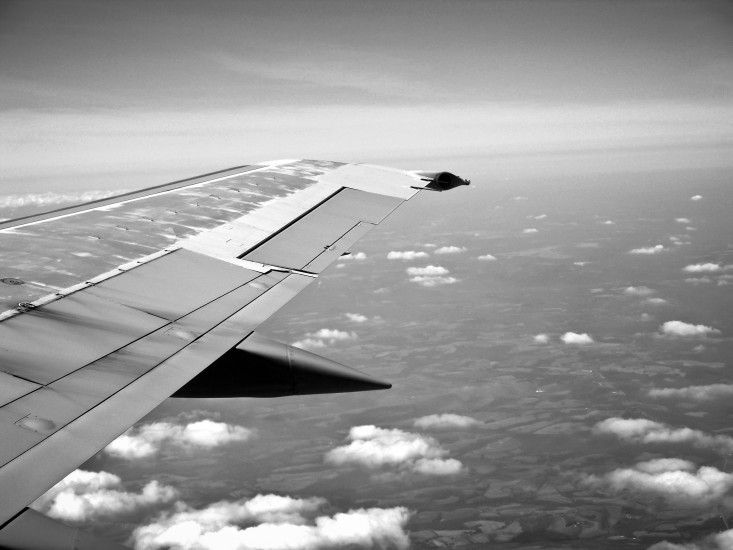 SkyTeam is a global airline alliance providing customers of member airlines access to an extensive global network with more destinations, more frequencies and more connectivity. Passengers can earn and redeem Frequent Flyer Miles throughout the SkyTeam network. The members are Aeroflot, Aeroméxico, Air France, Air Europa, Alitalia, China Southern, Czech Airlines, Delta Air Lines, Kenya Airlines, KLM Royal Dutch Airlines, Korean Air, TAROM Romanian Air Transport and Vietnam Airlines. Issued bi-monthly, the SkyTeam NewsFlash provides media with key updates and insights on alliance activities.
SkyTeam 10th-anniversary eZine available on skyteam.com
To commemorate the global airline alliance's 10th anniversary in 2010, the alliance has published a special DECADES eZine. Customers can find facts and figures about global airline alliance, as well as information about the Round the World promotional offer, hotel tips, the top 10 business travel gadgets and more.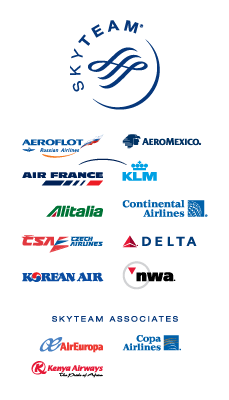 SkyTeam priorities for the remainder of 2010 and beyond
After celebrating the 10 year anniversary in June, the member airlines not only looked back on accomplishments achieved but also at the priorities ahead. Key areas the alliance will be focused on are:
Further increase the scope and reach of the SkyTeam network:
There are specific regions where SkyTeam wishes to strengthen its network reach to further meet the demands of its customers. These regions are Latin America, India, Southeast Asia and the larger Asia Pacific. SkyTeam is actively looking to fill these gaps by talking to several potential partners.
Enrich the seamless SkyTeam experience:
SkyTeam members will work on improving service consistency by enhancing products, connectivity and seamlessness.
Deepen cooperation among partners as a differentiating factor:
By deepening the working relationships between members, the alliance can work more effectively to deliver on the promise to the customers.
New on-line customer survey to focus on overall alliance experience
SkyTeam is working together with InSites Consulting to better understand the experience of customers flying with member airlines. Launched on Monday 2 August, this on-line survey covers all aspects of the alliance experience – from reservation to arrival.
"We wish to better perceive the whole customer experience, from ticket search and reservation to the end of the journey and leaving the airport," says Murli Poonath, Director Marketing and Customer Experience. "The results of the survey allow global airline alliance members to focus on improvements ensuring a seamless process that will really make a difference". On selected flights customers will receive an invitation card asking them to log onto the survey website so as to capture feedback on their experience.
After completing the survey, passengers can choose one of three charities to which SkyTeam will make a donation on their behalf. The charities are:
BirdLife International www.birdlife.org
CARE www.care.org
MASSIVEGOOD www.massivegood.org
SkyTeam to develop on-line travel planner
SkyTeam reached an agreement with travel technology specialist InterGlobe Technologies to develop an online itinerary planner. Customers will be able to use the 'Travel Planner' to organize round-the-world and regional trips, choosing from an endless number of destinations throughout the global network offered by the 13 members.
Similar tools are not new to the alliance industry, but the strong development of round-the-world travels has lead global airline alliance to invest in a state-of-the-art tool. SkyTeam and IGT favor an intuitive approach to build the travel planner. This means that customers using the tool will not necessarily have to start their search geographically. Rather, both business and leisure travelers can plan itineraries, using gadgets that meet their specific needs or interests. Features like pre-loaded packages, weather reports and other relevant travel information, will make it effortless to customize even the most complex itinerary.
"We are delighted that SkyTeam has chosen InterGlobe Technologies and look forward to working with the alliance to deploy this innovative itinerary planner solution," said Vipul Doshi, Chief Executive Officer, InterGlobe Technologies.
"We are confident that SkyTeam will leverage IGT's resource and domain expertise to realize new opportunities and strengthen its online strategies."