The escalation of the Crimea crisis in March coincided with a "noticeable slowing" in the growth of tourism from Russia to many European countries.
A Nigerian 22-year-old student has been hospitalized in the Russian city of Penza on suspicion of having Ebola virus, he is currently being tested.
Don't be fooled by the Maldives' reputation as a once-in-a-lifetime honeymoon destination—there are a growing number of affordable accommodation options if you're willing to forego extreme luxury.
Karisma, the award-winning luxury hotel collection, announces its European debut with the opening of the Allure Carmel in Belgrade, Serbia.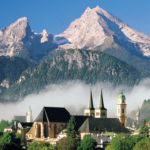 Europe's oldest luxury hotel group has signed a management agreement with the owner Bayerische Landesbank and will take over the Berchtesgaden International Resort in the first half of 2015, which is currently managed by the InterContinental Hotels Group.
Located in the heart of Tel Aviv, The Norman, the city's newest boutique hotel, is set to bring unprecedented opulence and boutique character to this historic Mediterranean city.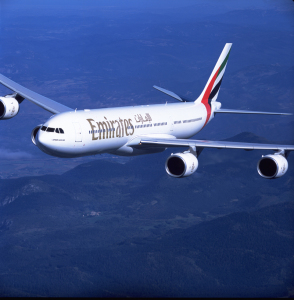 The newly introduced flights will depart Dubai as EK707 at 0845hrs, and arrive at the Seychelles International Airport at 1325hrs. It returns as EK708, and will depart Seychelles at 2350 hrs, landing at Dubai International Airport at 0420 hrs the following day.
Russia's national carrier Aeroflot will name its new low-cost airline Pobeda, or Victory, a symbol of defiance against Western sanctions over Ukraine that grounded the budget brand's predecessor.
State-controlled Russian airline Aeroflot has resumed flights between Moscow and the Georgian capital, Tbilisi, after a six-year hiatus caused by the war between the two former Soviet republics.
Президент FIFA Йозеф Блаттер и министр спорта России Виталий Мутко представили эмблему чемпионата мира по футболу в России. Ее автор — агентство Brandia Central.
Студент одного из пензенских вузов, прибывший 10 дней назад из Нигерии, госпитализирован с целью «профилактики заноса инфекции».
Посольство Германии в Киеве уже объявило, что только украинское консульство и визовые центры на территории Украины вправе принимать заявления от резидентов Крыма.
В Москве состоялась презентация гостиницы Radisson Blu Шереметьево Аэропорт, одного из ключевых открытий года для группы Carlson Rezidor.
Компания Reikartz Hotel Management объявила о вступлении в сеть черехзвёздочного отеля в Одессе. Далее отель будет позиционироваться как «Reikartz Александровский Одесса».
Всего в двух шагах от Красной площади на месте легендарной гостиницы «Москва» распахнул свои двери новый отель Four Seasons Hotel Moscow.
«Аэрофлот» определился с названием своего нового лоукостера. В ближайшее время заработает специальный сайт – «победа.аэро», где откроется продажа билетов.
«Аэрофлот» возобновил регулярные рейсы Москва–Тбилиси. После шестилетнего перерыва первый регулярный рейс из Москвы приземлился в Тбилиси.
Начиная с 26 октября, рейсы из Шарджи в Самару (международный аэропорт Курумоч) и обратно будут осуществляться каждую субботу.