The ministry of resorts and tourism of the republic reports that the best specialists in conducting excursions will be awarded in the Crimea in the framework of the contest "Excursion Mosaic of the Crimea", which is being held in the peninsula during March 19 – May 29.
A cosmic mystery is uniting monks and scientists in Japan after a cherry tree grown from a seed that orbited the Earth for eight months bloomed years earlier than expected — and with very surprising flowers.
Through Google's Street View, the world can now virtually roam through Angkor's historic temples, and experience the sites, structures, and carvings through rich 360-degree digital imagery. Viewers can also explore more of Angkor's rich historical and cultural heritage through online exhibits available on Google's World Wonders Project.
Hilton Worldwide's Waldorf Astoria Hotels & Resorts announced the opening of Waldorf Astoria Jerusalem. Set within a uniquely preserved ottoman facade, a meticulous restoration and ambitious construction have created an exceptional new luxury hotel which sits majestically at a crossroads between the charms of the walled Old City and the modern bustle of Jerusalem.
Park Hyatt Paris-Vendome has announced a new partnership with the prestigious skincare and beauty brand, Crème de la Mer, to the hotel's signature Le Spa. Dedicated to promoting guests' well-being, Le Spa includes four elegant, private treatment booths, offering exclusive treatments with unparalleled procedures.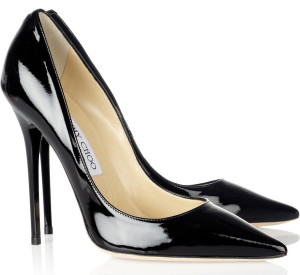 Fashion-forward UK MICE agents and event bookers can now earn themselves a pair of coveted Jimmy Choo designer shoes, thanks to a special new incentive launched by Mövenpick Hotels & Resorts' UK sales office.
Pegasus Airlines continues to rapidly expand its network and as of 12 June 2014 will operate flights from Istanbul Sabiha Gokcen to the Kingdom of Bahrain.
Transaero Airlines launches ticket sales for connecting flights between Moscow and Edinburgh, Manchester, Aberdeen with connection in London as part of an extended code sharing agreement with Virgin Atlantic Airways.
One of the world's most experienced wreck hunters believes the crash site of Malaysia Airlines flight MH370 has been found and that recovering its black boxes is inevitable. David Mearns, the director of UK-based Bluewater Recoveries said that 40 days after the Boeing 777-200ER went missing, search teams had finally found their target.
Американская компания World View Enterprises анонсировала запуск туристической программы World View, которая обеспечит доступные полеты в космос на специальных шаттлах.
С 14 по 16 мая у любителей старины появится возможность приобрести кусочек истории. На торги будут выставлены старинные картины, гравюры, посуда, мебель прошлой эпохи, а также садовая мебель. Стоимость лотов будет варьироваться от 100 до 10 000 евро.
Дубай по завершении реализации своего очередного мегапроекта – строительства Дубайского канала – намеревается создать крупную туристическую зону.
Знаменитый британец известен не только как суперагент, но и как символ элегантности и хорошего вкуса. Как сообщает euromag, номер-люкс в стиле «бондианы» выполнен в коричнево-золотистых тонах и по форме напоминает дуло пистолета.
Сборные по хоккею шести стран во время предстоящего чемпионата мира будут размещены в минском отеле "Ренессанс". Здесь будут размещены игроки из Словакии, Канады, Дании, Норвегии, Швеции и Чехии.
Прошедший на минувшей неделе Russia Hotel Expansion Summit собрал в Москве топ-менеджеров и специалистов крупнейших международных и российских гостиничных сетей, экспертов отрасли, представителей государственных структур и поставщиков готовых технологических решений для индустрии гостеприимства.
Пассажирское судно «Севол» (Sewol), на борту которого находилось 474 человека, потерпело крушение у берегов Южной Кореи, в среду, 16 апреля.
Более 20 тысяч стюардов Delta Air Lines получат смартфоны Nokia Lumia 1520 в октябре 2014 года. Новые гаджеты будут предоставлены взамен выданных ранее Nokia Lumia 820.
"Федеральная пассажирская компания" прорабатывает новые железнодорожные маршруты из России в Крым, чтобы минимизировать риски, связанные с проходом составов по территории Украины.